3 Most Common Home Electrical Renovations in QLD
We often think of repainting, adding shelves, and changing the flooring as what consists of the so-called "home renovations". However, some of us may not know that updating your home's electrical system, appliances, and other electrical devices is also considered part of home renovations.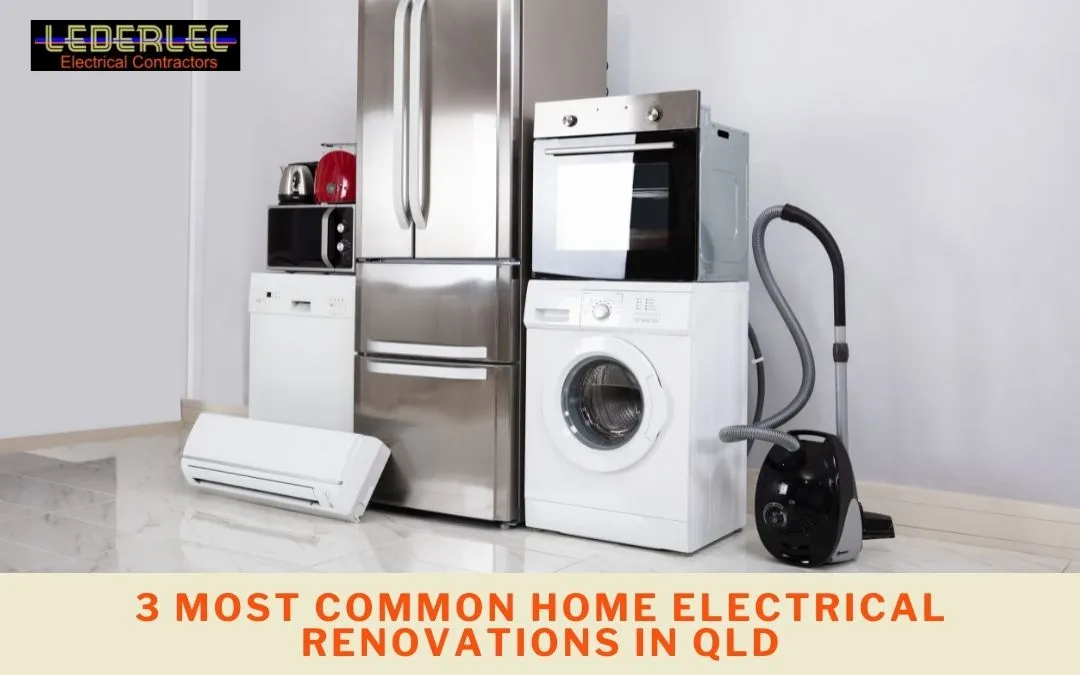 Electrical renovation is a good home maintenance practice that will not only make your home safer but will also make it more functional and beautiful. Here, we listed the three most common home electrical renovations that can beautify your home without spending much money.
Adding switches, outlets, and other electrical devices
It might not sound much but adding electrical devices such as extra switches, power outlets, and extensions can do wonders in your home's functionality. As your family grows, your electrical requirement at home also increases.
Ten years ago, your little ones did not have their phones which they need to recharge at least twice a day now. Once your children grow and move into their own separate bedrooms, they will also need additional power outlets for things like fans and mobile phone charging. These things must be considered for good home maintenance.
Keep in mind that the major cause of electrical accidents is overloading. When you barely have enough power outlets to support the whole household, this is likely to happen. Therefore, you have to assess whether your home needs additional electrical devices for it to be more functional.
Changing Home Lighting Fixtures
Another common home electrical renovation in Queensland is the changing of light fixtures. For one, most homeowners who bought a new property may not prefer the lights in their new home. This encourages them to change the lighting as part of their home renovations before moving in. To some, shifting into more energy-efficient lights such as LED is a good renovation idea. Some homeowners want to upgrade their house's lighting into smart lights that automatically turn on and off to save electricity.
Moreover, updating the lightings in your home can improve the aesthetic quality of your house. For instance, pendant lights work well with minimalist interior designs. In reality, pendant lights are the most commonly used type of lighting as far back as ancient Greece. Should you prefer a grand and classy look for your house, you can also install a chandelier on your dining room, living room, and bedroom. Wall lights and floor lights for stairs can also improve not only the aesthetics of your home but the safety as well.
Installing and updating Safety Devices
Whether it's an owned and occupied house or a rental property, there are various electrical safety devices you can find at home. We have smoke alarms, circuit breakers and safety switches, to name a few. These electrical safety devices are often installed in compliance with safety standards set by the government. Since they are mandated, homeowners and landlords/landladies must get a qualified electrician to install them on their properties. It is also crucial that these devices are constantly tested for possible repair and replacement.
Aside from compliance with the laws, homeowners also get their safety devices checked often to ensure safety within their property.
The Need for Qualified Electrician
Should you find yourself planning these home electrical renovations in Brendale and Petrie or Brisbane Northside, you must seek the help of a qualified electrician. One of the electrical safety regulations set by the Queensland government is that electrical works must solely be done by licensed electricians. When you entrust your electrical renovation works to professionals, you are ensuring the safety of your family from electric hazards.
Need help with any of the renovations listed above? Send us a message.